Lean On Me
"It is hard for all of us. I miss the way life used to be with my husband, my best friend, and the kids miss their dad being able to do with them all the things dads would do."
Brain injuries don't just affect the patient. Their families often have to make huge adjustments to their lives. At Royal Rehab much of our work is with the families as well as the patients.
In August 2007 Mario was admitted to hospital to treat an infected shunt. A problem during the procedure meant that Mario's brain was momentarily deprived of oxygen. This left him with a severe acquired brain injury.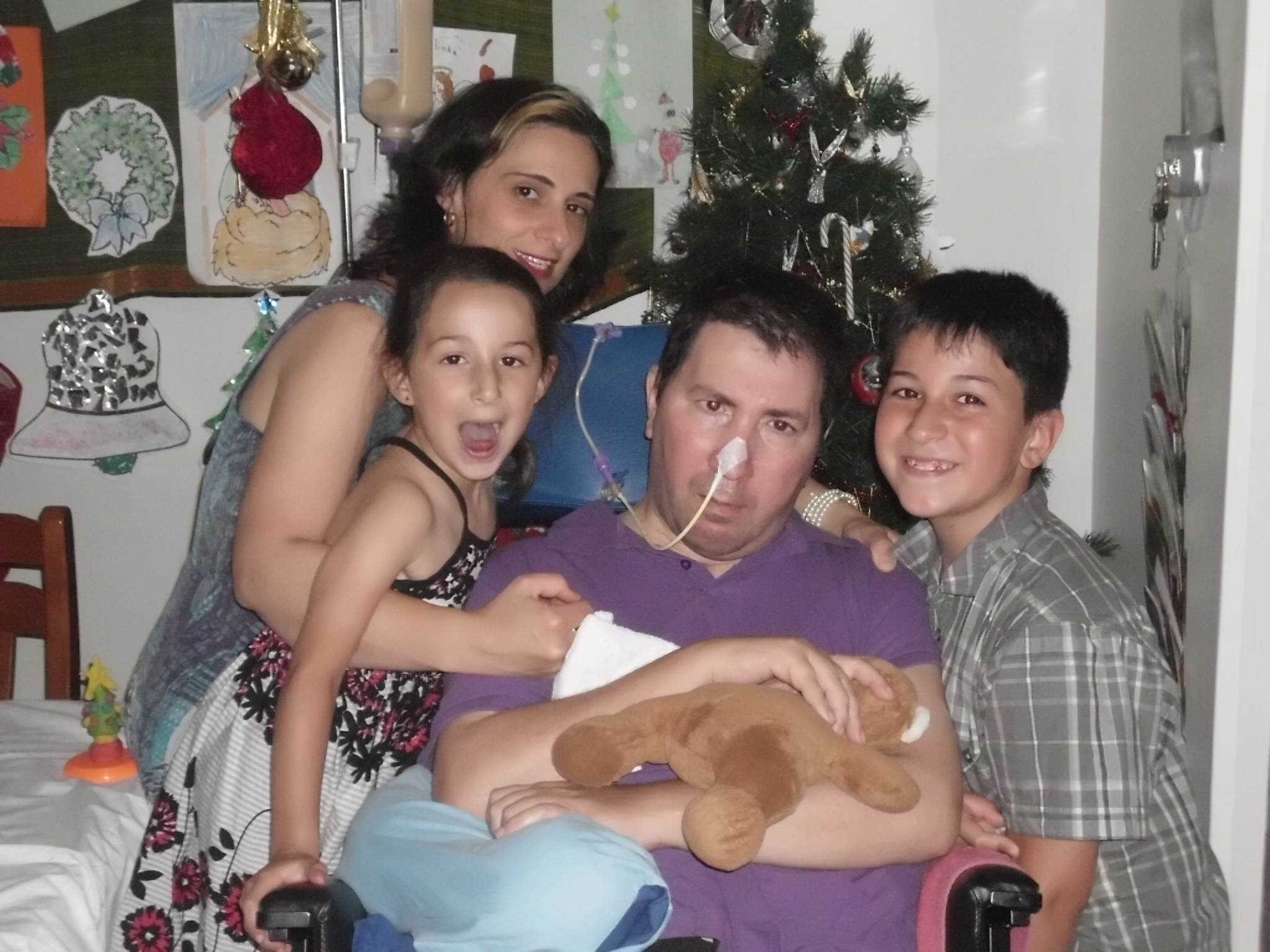 Unable to walk or talk and only minimally aware Mario now required round the clock support. His wife, Loredana, could not bear to see him in a nursing home so she opted to take on the role as his full-time carer.
Royal Rehab was able to help Loredana ensure that she and their home were ready for Mario to move back in. Modifications were made to their house and Loeradana received carer training. Equipment like Mario's wheel chair, shower commode and tilt table were sourced and the family were taught how to use them.
"We have been given so many options I never thought possible. The community team from Royal Rehab are second to none," says Loredana.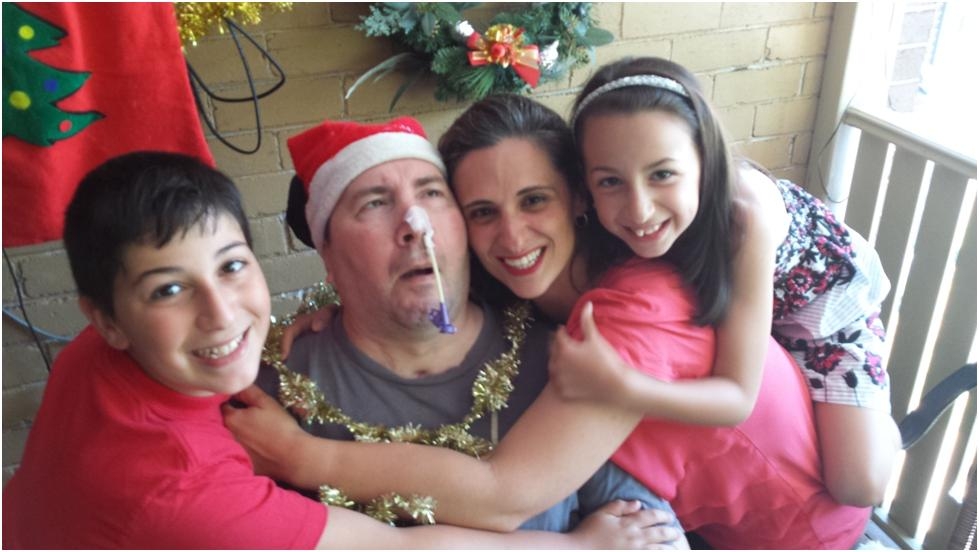 Small Wins
On top of the physical changes, the change in Mario's character proved hard to cope with. Before his injury Mario was a loving husband and father with an infectious sense of humour. Readjusting to a life where they were unable to communicate with Mario was a major change for Loredana and her family.
"It is hard for all of us. I miss the way life used to be with my husband, my best friend, and the kids miss their dad being able to do with them all the things dads would do," says Loredana. "My daughter has only known her dad in this condition and often cries that she wishes her dad could hug her."
But, they learned to take comfort in his brief moments of awareness, moaning if he is in pain or smiling when coaxed, spoken or sung to. Their children, Lorenzo and Emmelinda, also help care for their dad, whether it is feeding or hydrating him through his naso-gastric tube, propping his head up to ensure he is comfortable in his chair, or lying beside him every night to pray.
Although hopeful for a miracle, Loredana and her family are learning to do the best they can with a situation that has become their new normal.
"Our goal for Mario is that he will continue to respond to us more positively every day; that we minimise the time spent in hospital, that we will grow old together, and that our kids will grow up having their dad to cuddle for a long time yet."
Raise more, help more
Imagine a life where you can't communicate properly with your loved ones. This Sidetember, we're going to challenge you to try. Think about just 3 people who you would miss talking to, laughing with, texting, the most. Then ask them to support your challenge.