Step By Step
Walking is something that most of us take for granted. Gareth Bishop was no different. Until he fell from his apartment building in July 2014.
That fall would to change Gareth's life forever.
Gareth was lucky to survive. He sustained a traumatic brain injury as well as shattering his wrist and fracturing his ribs, face, and everything from his waist down, including his feet, ankles, knees and pelvis.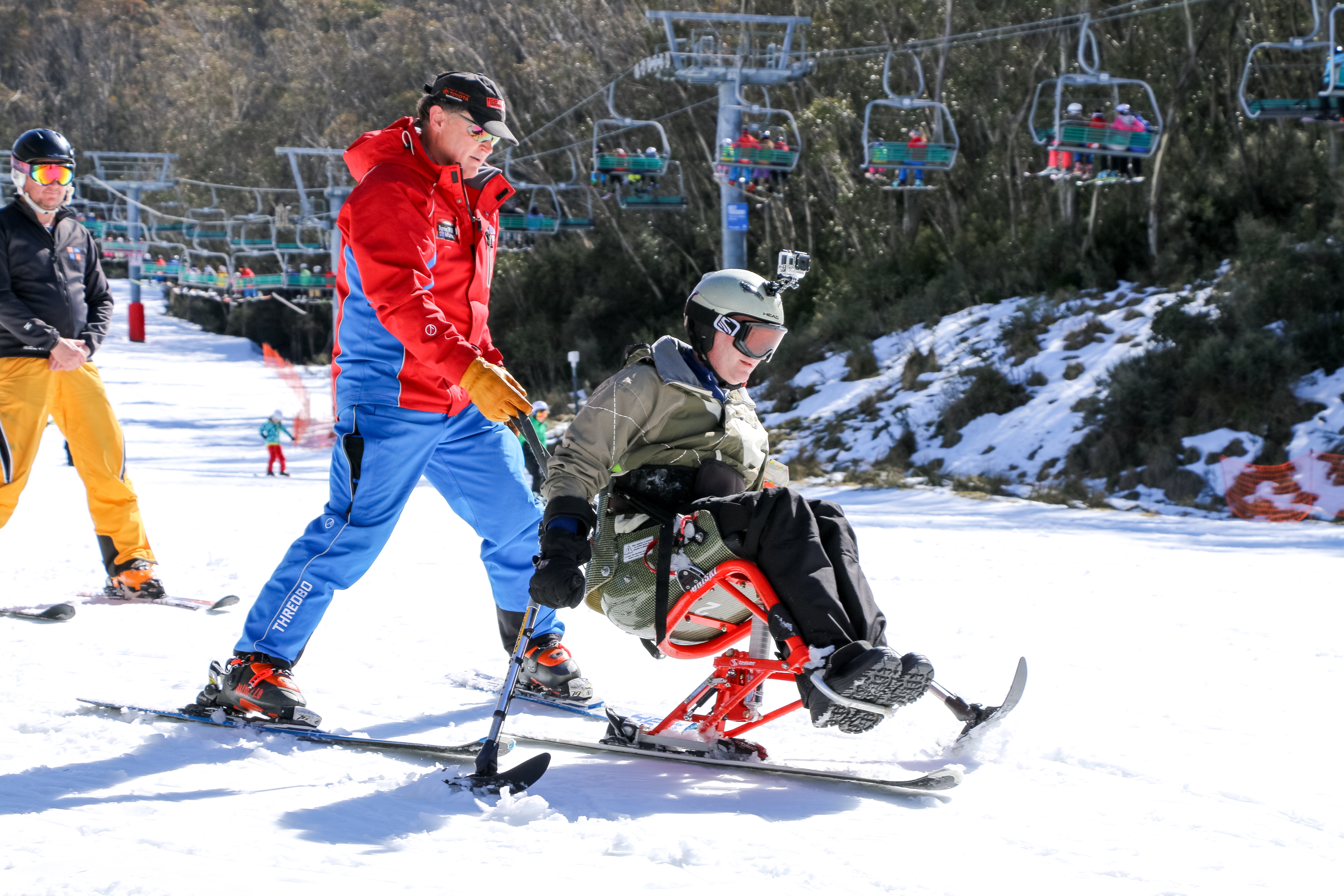 Gareth was rushed to hospital, where he stayed for the next 7 weeks before moving to Royal Rehab and beginning his long road to recovery. It would take two months before Gareth could stand unaided - the first major milestone on his long recovery journey.
The next step was, quite literally, the next step - learning to walk again. Gradually he developed enough strength and coordination to progress from using a forearm support frame to a 4-wheel walker and finally crutches. He has made amazing progress.
Up The Hill
Before his accident, Gareth was a passionate skier. But, now that he couldn't walk without assistance he didn't even consider a return to the slopes. Until he heard about the Wintersports Camp. Part of Royal Rehab's Return2Sport program, the Wintersports Camp provides people living with a disability the opportunity to experience the thrill of the snow in specially adapted activities.
In September 2016, Gareth attended his first Return2Sport Wintersports Camp at Thredbo. The experience gave him a new lease on life after his long and slow recovery process.
"It was great to find something that I am able to do in sit-skiing, and to find that ultimately you can ski as well as anyone skiing normally," says Gareth. "It's pretty challenging. I feel like I have to concentrate the whole time but it feels great."
Techniques and strategies that Gareth learned at the camp increased his ability to ski as independently as possible again. And, in December 2016, just three months after his first Return2Sport Wintersports Camp, Gareth was able to join his family on a skiing holiday in France! Something neither Gareth nor his family could have dreamed of just months before.
As well as teaching him the practical techniques of sit-skiing, Return2Sport opened Gareth's eyes to world of opportunities to enjoy independent, meaningful and enriching life experiences.
"They [Return2Sport] show you that you can do virtually any activity you want if you're disabled. There's more sports than I have time to do – there's so much going on, it's great!"
Your Challenge
This Sidetember, you'll be taking up the challenges to see how it feels for someone like Gareth to live with a brain injury. With your efforts, together we'll be able to raise enough to continue to fund the Return2Sport program, giving guys like Gareth a way to get back into life.