This year we aim to raise $150,000 to support the organisations that get people living with a brain injury back to life. This important work is done by Brain Injury Australia and Royal Rehab.
The money you raise will support the ongoing advocacy work of Brain Injury Australia and help fund Royal Rehab's Return2Sport Program.
Return2Sport
Royal Rehab provides specialist rehabilitation and disability support services for people who have acquired a disability or impairment through trauma, accident or illness.

Return2Sport is exactly what it sounds like – an opportunity for people living with brain injury to return to a meaningful, active life.

An innovative recreation therapy program, Return2Sport provides a pathway for people living with a disability to participate in community-based sport, recreation and leisure as independently as possible.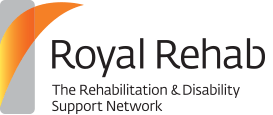 Sport and Activities for People With A Brain Injury
The Return2Sport program partners with disability sport and recreation providers to provide a range of adaptive activities, including
Tennis
Cycling
Yoga
Beach Access
and a Wintersports Camp.
Your support will ensure that the Return2Sport program can continue to provide these life-changing opportunities for people living with a brain injury.


Brain Injury Australia
Brain Injury Australia (BIA) represents all Australian with an acquired brain injury.
Through policy, legislation and program development, BIA is dedicated to raising much-needed awareness. Their work ensures that all people with a brain injury have access to the support and resources they need to remain an active and involved member of the community.